Can a bioinformatician turn into a project manager?
At the beginning of the decade, Professor Matti Nykter, the founder of Genevia Technologies, wanted to create a top-level team of bioinformaticians who had earned their spurs at the university to support the work of both research groups in academia and private companies in the biotechnology sector.
"Modern omics measurements and the computational methods used to analyse them have developed in strides over the last few years. This has resulted in a shortage of bioinformatics professionals in many organizations – along with a corresponding shortage of the expertise required to utilize these technologies in research and product development," says Nykter regarding his observations that lead to the founding of the company.
Bioinformaticians and other professionals of life sciences who are making the move from academia to the private sector are often looking for a more diverse job description, but at the same time, they don't want to stray too far from basic research. Furthermore, bioinformaticians are often especially keen on having the opportunity to also learn new technologies from other bioinformaticians who they work with.
"I have come across extremely competent bioinformaticians who no longer want to be involved with the technical side of things, which basically means the programming work. However, having a background in technology is crucial in the management of scientific projects where one has to direct the analysis work of other bioinformaticians. This kind of career path is rarely available to bioinformaticians," says CEO Antti Ylipää.
Genevia's project managers are former biotechnology researchers with a background in bioinformatics who work in close cooperation with professionals from several fields. They are responsible for the everyday management of projects, including scheduling, and planning the scientific content of the projects together with the customers and Genevia's tech team.
The Northern dimension, a spearhead of technology
Jane Pulman, a former researcher from academia, initially applied to Genevia as a data analyst. Now at home in Tampere, Jane Pulman originates from England, holds a doctorate from the University of Liverpool and has extensive experience in bioinformatics work in different parts of the world. Soon after arriving at the company she wanted to try being a project manager and found it more suitable for her than programming. In her current job, her strengths include project management and communication with customers.
"I enjoy traveling and I am especially fond of new professional challenges. Customer projects have allowed me to cooperate with scientists all over the world. CEO Antti Ylipää quickly understood that working in the customer interface and with larger wholes motivated me. Now I work as a very happy project manager in between our technical team and the customers' research groups," Jane says.
Jane ended up in Tampere via Genevia's job ad on LinkedIn.
"While I was working in Canada I became a winter sports enthusiast. While reading Genevia's job ad I realized that in Finland I could combine bioinformatics with skiing and ice hockey. But of course, my decision was most affected by the opportunities Genevia offered in terms of working diversely within the life sciences and for customers who represent the best in the world in the field of biotechnology," Jane says, clarifying her motives for moving across the world.
Good project management is absolutely necessary for the success of a project
Working in the university world can become tedious because the work comes with many obligations, including teaching duties and having to constantly apply for funding amid fierce competition.
"I was most delighted by how the projects here are completed efficiently from start to finish on a quick schedule, and the customer gets what they wanted. The work tasks are planned out well from the outset, the processes and systems actually help with the practical work, the management actively takes part even in individual projects and the overall atmosphere at the workplace is positive. Still, much to my surprise, this is the most stress-free place where I have worked," Jane says with a smile.
Most of Jane's working hours are spent planning the scientific content of projects, interpreting results and documenting the results together with the tech team. On the side, she also ensures that work tasks are completed on schedule and everyone has an appropriate workload for each day. Jane spends the rest of her working hours communicating with customers and developing the operational practices of the company.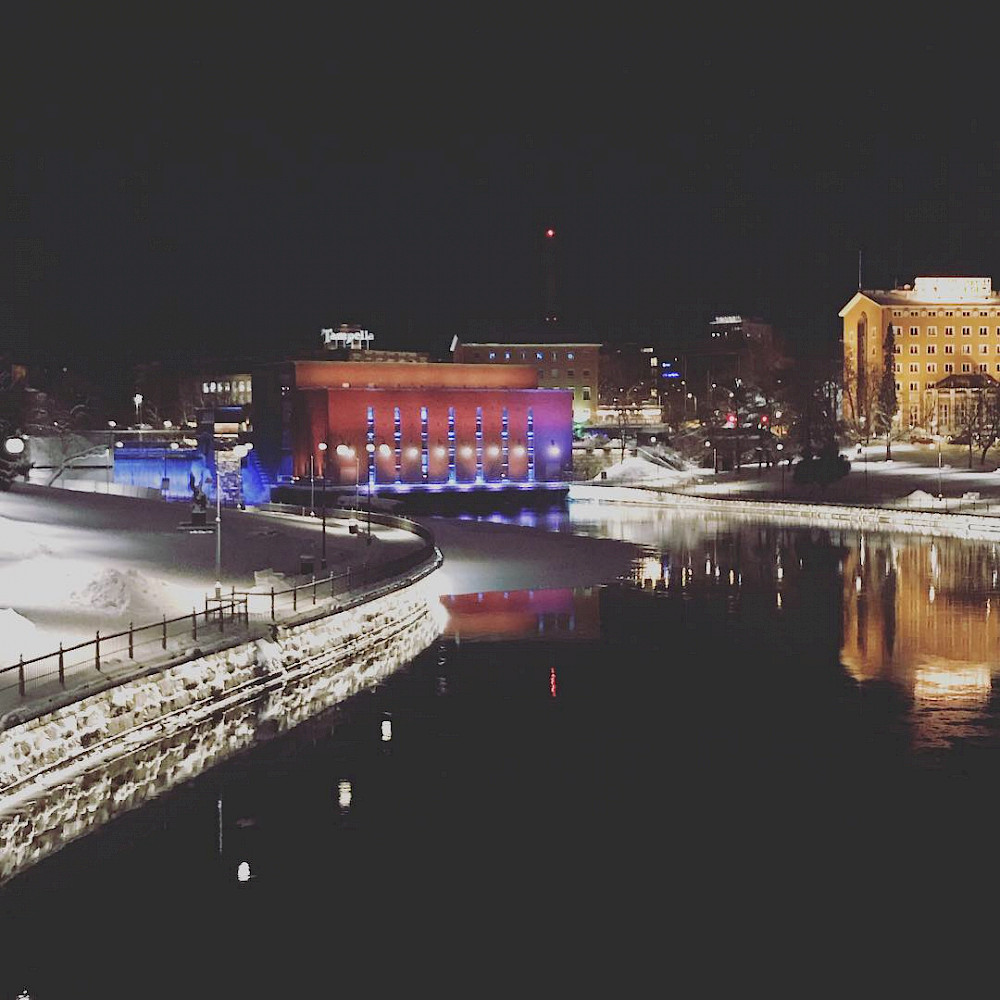 What kind of person can succeed as a project manager?
"In this job, you have to be able and, more importantly, willing to talk to all kinds of researchers – both within your own team and on the customer's side. Even though this will sound like hand-waving, this work requires a solid and very wide-ranging understanding of bioinformatics, biotechnological methodology and all the different application areas ranging from biomedical research to botany. The most important factor is the desire to learn something new from every project. This work requires a lot from you, but it provides a bioinformatician with an exceptional opportunity to gain experience that is hard to find elsewhere," Jane says.
Because Genevia's customers range from the world's top universities to major pharmaceutical companies, it is not enough that the company has the best bioinformatics team in Finland. By hiring top talent from all over the globe, Genevia sets its sights at being among the best bioinformatics specialists in the world.
"We want to grow our team with the best talent, people who want to keep developing themselves continuously. Through our customers, our employees get to see and do things that even the university environment cannot provide. If you want to see what working at the sharpest edge of bioinformatics and life sciences looks like, come work with us," says Genevia's Business Development Director Klaus Breitholtz.
Interested in joining our team?
Take a look at our open positions or read about other roles bioinformaticians hold at Genevia Technologies: