Thank you, Tommi Rantapero, for not becoming an NHL star
So, what does a path towards a career as a versatile bioinformatics professional look like? This is the story of Tommi Rantapero: the man behind the newest dissertation to be completed in our team! Tommi joined Genevia Technologies in 2017, and since then, has brought to our team his in-depth knowledge in computational mutation analyses and a hand that is always ready to help a colleague out.
Tommi Rantapero's journey towards bioinformatics has followed a typical path. During high school, he found his passion for mathematics and natural sciences, biology rising above all the others. His road led him to study biotechnology at Tampere University, first completing a bachelor's degree in biochemistry, followed up by a Master's degree at an international bioinformatics program. It was his Master's thesis that began to sculpt his future as the true data analysis professional he is now, since the group for whom he made his thesis utilized next-generation sequencing techniques. If you would have told the middle-school-aged Tommi – who was dreaming of a career as an NHL hockey star – that he would instead become a Doctor of Philosophy in Bioinformatics, would he have believed it?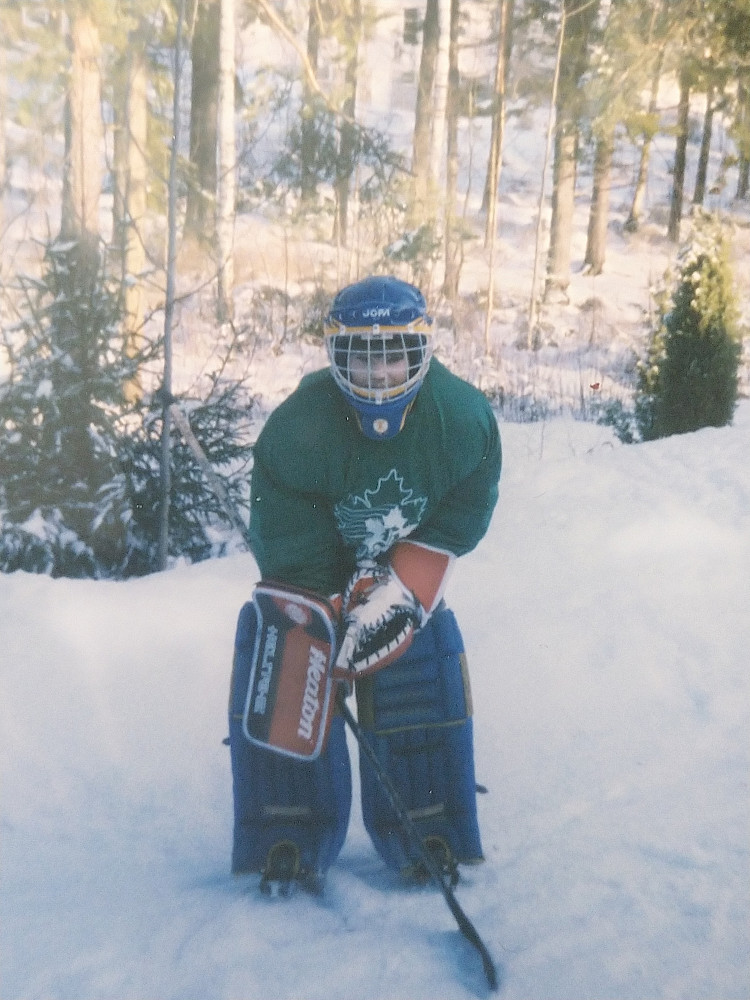 Straight after graduating with his Master's degree, Tommi Rantapero knew immediately where he wanted to go next; in order to support his bioinformatics skills development, he applied to join a research group that would be known for their excellence in bioinformatics. Soon, he found his place within Matti Nykter's computational biology research group and started to work on his doctoral thesis. The seven years between starting the research project and receiving the doctoral had included numerous fascinating research projects, some of which ended up in his eventual dissertation. The interdisciplinary and collaborative nature of Matti Nykter's group allowed Tommi to offer his bioinformatics expertise to various research groups. Amongst others, he had the chance to analyze data for two of the leading research groups at Tampere University: Mika Rämet's immunology group and Mikko Hurme's ageing research group. Tommi exemplifies the importance of gaining experience from working with diverse data types and analysis methods - experiences that surely contributed to making him the versatile researcher that he is nowadays.
The doctoral thesis – "Developing a Framework for Analysis of Next-Generation Sequencing Data in Cancer Genetics and Epigenetics" – was structured around Johanna Schleutker group's research into germline variants susceptible for cancer, and variants that are associated with aggressive forms of cancer. The first phase focused on developing a next-gen sequencing data analysis framework to discover and prioritize these variants. With the use of this framework, in three sub-studies with different cohorts - prostate, ovarian and breast cancer - patients' sequencing data were analyzed for variant calling. In the second phase, the established framework was extended to uncover the role of both genetics and epigenetics in cancer development by integrating data from several NGS applications. The framework was then finally applied to studying certain non-coding variants' regulatory potential and to understanding how epigenetic factors and transcriptional regulators mediate the effects of BMP4 stimulus.
The dissertation resulted in identifying new genes susceptible to heritable prostate, ovarian and breast cancer, and gaining new insights into gene regulation. Perhaps the most profound finding was that the BRCA2 variant that had been associated with aggressive forms of cancer in other studies was not statistically significant in Finnish and Swedish populations. Tommi's work revealed – amongst other things – the importance of studying such diseases at the population level.
Tommi Rantapero joined the Genevia team in 2017, initially as a part-time employee while still working on his doctoral thesis. For him, the attraction to working in a contract research organization rather than in academia came from many aspects, but one in particular has stood out: the opportunity to work with multiple research groups from various backgrounds made Tommi realise that this was exactly the sort of work that he wants to continue doing in the future. In Tommi's own words: "meeting new people and working with new kinds of projects is the secret to continuous development in the most intellectually stimulating field on earth" – and for this kind of ambition, Genevia Technologies with its diverse client base, provides the ideal ground.
Tommi's teammates enjoy working with him on a daily basis, and delight in both his resourcefulness and his dry sense of humour. His ice hockey talents are now reserved for his hometown of Rauma, and NHL hockey-star dreams have transformed into a passion for contributing to the further development of the field of bioinformatics. Tommi spends his free-time geocaching and taking partner dancing classes with his wife – the newlyweds also happily expecting their first child.
The whole Genevia Technologies team wants to congratulate Tommi Rantapero once again for attaining his doctorate degree – we are truly proud and privileged to have scientists like him in our midst!